Serving Homebuyers and Sellers in South Mississippi
We offer comprehensive home inspections to areas of South Mississippi, including Hattiesburg, Laurel, Petal, Purvis, Jackson, Gulfport, Biloxi, Wiggins, and Poplarville.
A Home is More Than Just a Place to Lay Your Head
A home is a place to lay your head after a long, hard day—but it must also provide constant reassurance that you and your family will be protected from the stress and instability of an unfit living space. At Hub City Home Inspections, LLC, we offer a complete home inspection that's designed to bring homebuyers peace of mind by revealing a property's distinct qualities and overall condition. With our help, you'll recognize and understand any problems areas that need to be taken into account before committing to an investment.
How We Provide the Answers
Once we've finished inspecting a property, we generate a full report of our findings that will be available within 24 hours. You'll be able to access your report by logging into our website, where you'll find detailed descriptions of any issues as well as attached photographs and video to support your understanding. We strive for our reports to be an invaluable asset to the homebuying experience—which is why we're excited to present the state-of-the-art Create Request List™ (CRL™) feature by HomeGauge.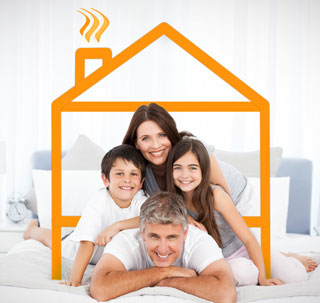 A Look Into What the CRL™ Does for You
You'll receive access to the simple and innovative CRL™ interface—giving you the power to create a convenient list of project and repair requests directly from your inspection findings
With the help of your real estate agent, you can decide between several options for each item on your request list—monetary coverage, repair, or replacement of the defective component
The CRL™ is a tool for improved communication between all parties, ensuring that both buyer and seller stay on the same page throughout the process